From finding the perfect dress to local vendors, The Knot has got our brides covered from inspiration to last-minute details!
Our skin has never looked so good! After each treatment we glow for weeks with supple, radiant skin. Esthetician Joie Tavernise is trained in the latest skincare and laser technologies on the market. Her treatments will restore and maintain your youthful appearance!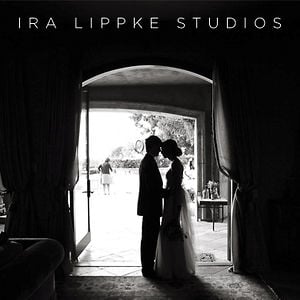 Using his experience as an award-winning fine art documentary photographer, Ira Lippke and his carefully chosen Studio Photographers and Filmmakers create uniquely sophisticated imagery for discerning couples around the world.
Anna Sheffield is a New York-based designer hailing from Northern New Mexico.  Anna designs jewelry from a personal and thoughtful place, seeing it as a form of creative expression informed by her Fine Art background. Jewelry for her is simultaneously talismanic and precious in a way that imbues objects with personal histories and makes them deeply meaningful. The most fulfilling part of Anna's process is knowing that her creations are both dear and enduring to those who possess them and are destined to be passed down for generations.
Contributing style experts to Molly Sims new book The Everyday Supermodel and wardrobe stylists for Stacy London's new show Love, Lust or Run, Media Style co-founders Rebecca Klein and Martina Gordon believe that there is no more important time to get it right than when captured on print or film. With twenty years of on-camera experience as former models and stylists, Beckie and Martina set their clients apart in distinguished and unforgettable way. Services include network and online appearances, photo shoots, press, red carpet events and more. 
Our dear friend Georgia Davis is a talented designer who created a timeless jewelry line with an elegant twist. Checkout her one of a kind pieces which include a Picasso gemstone piece surrounded by a diamond halo!
We have never had so much fun or felt so comfortable on a photoshoot! Lena Shkoda is a true professional. She's full of positive energy and is extremely talented. She did all the photos seen throughout our website. 
Brian is the man! He brought the vision of the new LAUREN+VANESSA website to life. Brian truly exceeded our expectations. He is knowledgable, creative, listens and gives great advice. We highly recommend Bambri for all of your website needs!
Who doesn't want to help shelter pets?! Our animal loving friends over at Rock & Rawhide aim to increase adoption by providing distraction therapy and noise/stress reduction in shelters to cats and dogs all over the U.S.A!
Paws on Pine is the coolest dog walking and pet sitting concierge service in lower Manhattan! Paws offers personalized and reliable care to pets and their very happy owners. We love Paws and we are certain you will too!